Welcome To
Holidays Tropic Ltd, Travel Agency in Mauritius
Mauritius is a spellbound, small shimmer island surrounded by the blue waters of the Indian Ocean about 2000km off the southeast coast of the African continent. The divergence of tastes, colours and cultures blends so well in this minute island that people are swayed by its indelible effects. Each visitor is fascinated by the exceptional white sandy beaches and captivating the scenic tourist spots. Mauritius gives peace in harmony which will help you to nurture your soul. Mauritius is a sensual gratification which compels visitors to return its shores again and again.Holidays Tropic Ltd, known Travel Agent in Mauritius, is a professional inbound tour and Travel Company, located in the western part of Mauritius, delivers superior quality service by our friendly and knowledgeable team who are familiar with the splendid parts of Mauritius. We give best offers to our clients to satisfy their expectations maintaining the desired quality aspect.

We, the best Travel Agency in Mauritius, offer specialized in-bound tour packages services and have carved a niche in this service segment These areas are included in tour packages. Our team of travel planners interacts with clients in order to understand their requirements so that we are able to fulfill them accordingly. We provide a reliable, efficient and responsive service on the ground of safety and management. Through our 24/7 assist service; you receive round-the-clock personal support from our people, who can assist you with emergency services such as last-minute changes to itineraries or travel bookings.

Our service include land excursions, sports activities, rental facilities, sea cruises, accommodation facility in villas, bungalows or hotels, reconfirmation of return flight tickets, etc. All services are provided under the guidance of our knowledgeable and experienced team who guide you throughout your trip in the best possible way. We give our customers a chance to cherish and appreciate the nature's zest for life. We program and price our tours for our customers in manner that tailors not only to their budgets but to their inclinations as well, always ensuring to optimize their attractions while in Mauritius.

The result of all this is a never-to-be-forgotten experience to all our customers from a Top Travel Agecy in Mauritius & Rodrigues. No wonder most of them decide to come back to Mauritius and to us ! All our excursions are being organized in air-conditioned vehicles with a qualified guide who will assist you discovering our island. Holidays Tropic Ltd is a well-known Travel Agent in Mauritius & a top Travel Agent in Rodrigues

We cater In-bound tours to Mauritius & Rodrigues (an Africa come up through our sister company Premier Holiday Southern Africa. Our major clientele are from Europe, India, South Africa, China and other parts of the world.

Our long-term relationship with some of prestigious organizations from all over the world guarantees that we will be able to provide you a dream come true holiday.

We, one of the top Travel Agency in Mauritius, remain at your entire disposal for any further information and promise you that we will do our utmost to make of your stay a memorable one in Mauritius. A wide spectrum of proposals, ranging from the simplest personal service to the most demanding and complex one, which we hope will allow our clients to fulfill the dreams of escape and relaxation and leave our island with unforgettable memories.

In 1598, the Dutch took possession of Mauritius. They abandoned Mauritius in 1710 and the French took control of the island in 1715, renaming it Isle de France. France officially ceded Mauritius including all its dependencies to the United Kingdom (UK) through the Treaty of Paris, signed on 30 May 1814 and in which Réunion was returned to France. The British colony of Mauritius consisted of the main island of Mauritius along with Rodrigues, Agalega, St Brandon, Tromelin and the Chagos Archipelago, while the Seychelles became a separate colony in 1906. The sovereignty of Tromelin is disputed between Mauritius and France as some of the islands such as St. Brandon, Chagos, Agalega and Tromelin were not specifically mentioned in the Treaty of Paris.

The people of Mauritius are multiethnic, multi-religious, multicultural and multilingual. The island's government is closely modelled on the Westminster parliamentary system, and Mauritius is highly ranked for democracy and for economic and political freedom. Mauritius is categorised as "high" in the Human Development Index. According to the World Bank, the country has an upper-middle income economy. Mauritius is ranked as the most competitive and one of the most developed economies in the African region. The country is a welfare state; the government provides free universal health care, free education up to tertiary level and free public transport for students, senior citizens, and the disabled. Mauritius was ranked among the safest or most peaceful countries by the Global Peace Index 2019.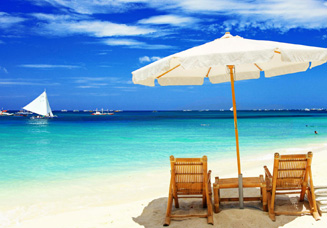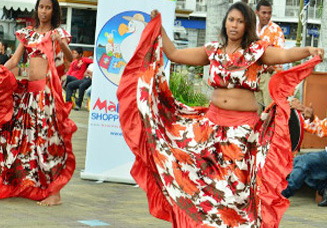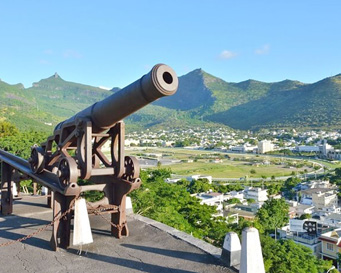 Wedding Services

We arrange banquet halls or convention centre for wedding purposes or for various events. Weddings are significant events in people's lives so we arrange a wedding planner.
Visits & Adventures

Site visits throughout the Island - Adventures on Quads, walking with the Lions.
Sea Excursions

A full day cruise on Speed Boat or catamaran in the shallow lagoon of Ile aux Cerfs and the Grand River South East waterfall including a BBQ lunch, lobster.