Tour Operator in Mauritius (Inbound Tours in Mauritius/Rodrigues)
Holidays Tropic Ltd., a leading tour operator in Mauritius, provides a comprehensive range of tours throughout the different parts of Mauritius and Rodrigues. The vision of the company is to provide the best service with value-added packages. Whether you're looking for help or guidance in finding and arranging the perfect family holiday getaway, or you need to plan an important business trip from flights, transfers, hotels, car rentals, sightseeing and more we can help you with all facets of your travel planning. We offer customized/tailor made trips for those wishing to travel independently or arrange for group travel likewise. We can put together any program you like whether it is similar to one of our set itineraries or custom made travel for couples, families, groups, corporate to a variety of destinations in Mauritius. From a luxurious stay in one of the stunning hotels or resorts to treating yourself to an ayurvedic spa, explore the beauty of Mauritius, popular worldwide cruises or adrenaline rushing sports tours and adventure activities like paragliding, rafting to a round of golf or just simply lay back and relax on one of the stunning beaches we can arrange it all for you with the best deals and services at affordable rates.

We also provide tourist accomadation and inbound services in Africa through our sister company premier holidays Southern Africa.

We offer shows and nightlife during the stay of our customers. World-class performers from across the globe come together on our ships or to hotels and resorts to keep you entertained morning to night. Broadway musicals, ice skating spectaculars – plus thrilling casino action, live comedy and music, bars, clubs and much more. For any celebrations, birthdays, anniversaries, weddings and more, we can make it extra special by giving the environment as desired. Whether you're celebrating a life milestone, a special day or a special someone, you'll enjoy extras that make for a truly unforgettable holiday.

Being a leading tour operator in Mauritius, we take care of all your Inbound tours & travel needs in Mauritius & Rodrigues. When you come to us, leave all your worries behind. From the best vehicles for your travel to the best of drivers, our service is beyond comparison. Whether you require a mini-bus or a mini-bus or a luxury car, we provide you with a well-maintained vehicle and a driver, who is well trained, responsible and courteous. We make sure that our clients travel in as much peace of mind as in comfort, under any driving condition.

We are offering an extensive range of Inbound Tour Services to the clients. Our experts take care of each details of the tour and offer the best to our customers. Our expertise allows us to deal in both business and leisure tours. Here we aim to familiarize you with our different products and services like car rental, excursions, discover interesting sites among others...From a luxurious stay in one of the stunning hotels or resorts to treating yourself to an ayurvedic spa, explore the beauty of Mauritius, popular worldwide cruises or adrenaline rushing sports tours and adventure activities like paragliding.

One of the renown inbound tour operators in Mauritius/Rodrigues, Holidays tropic Ltd conducts various land & sea excursions tours in Mauritius. Be it tours for Handicaps, Leisure Tours, Business Tours; we conduct all inbound tours in Mauritius & Rodrigues. We provide 24/7 assistance services to all foreign tourists visiting Mauritius. Based in Quatre Bornes, the center of Mauritius, we are one of the finest Inland tour service operators in the country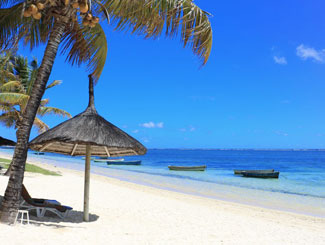 Pickup and drop facilities.
We offer the pick and drop facility from airport, hotels and also from different venues. This is a special facility, which primarily aims to make it convenient for our guests to reach their destinations in a hassle free manner Our Pick up and drop facility is one of ours luxury service for our customers. We make sure that a car is at the airport well on time and the driver/travel guide with a placard receives you at the arrival lounge/station exit.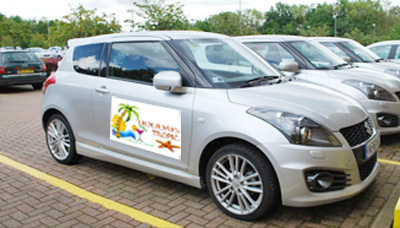 Daily Excursions include
| | | | |
| --- | --- | --- | --- |
| » | Port Louis, the Capital The Pamplemousses Botanical Garden, L aventure du Sucre | » | Unspoiled south (The Tea Route) - visit of a colonial house, tea factory, anthurium plantation, crocodile park. |
| » | Curepipe, Trou-aux-Cerfs – duty free shops – Grand Bassin the sacred lake, 7-coloured earth, Black River Gorge | » | A Catamaran Cruise to the Ilot Gabriel in the north of the island including a BBQ lunch, drinks and leisure on this magnificent natural beach. |
| » | A full day ;cruise on Speed Boat or catamaran in the shallow lagoon of Ile aux Cerfs and the Grand River South East waterfall including a BBQ lunch, lobster, drinks and live music with Sega dance | » | Deep sea fishing at Black River on the west coast |
| » | Visit the North: from the village of Trou aux Biches to Grand Gaube, the fishermen's villages | » | Walk with the lions - Dolphins watch |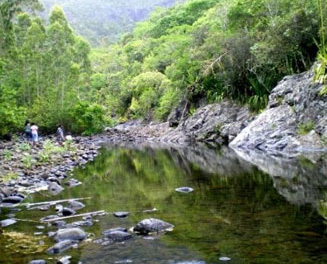 Parasailing
Parasailing is a recreational activity where a person is towed behind a boat while attached to a specially designed parachute, known as a parasail. We provide this competitive flying sport to our parasailing participants with all precautions such as life jackets and helmets to ensure their safety. The ride is breathtaking and thoroughly enjoyable under the observation of our parasailing experts. If the wind conditions are not safe we wait for conditions to improve. We have responsible persons within our team who makes sure the passenger has all the straps and is briefed about how to balance him during takeoff and after landing. . Flying in the parasail is an aerial adventure that the whole family can enjoy.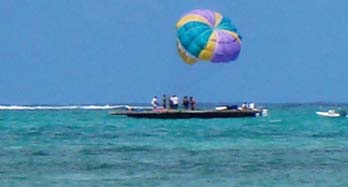 Car Rental or Minibus Rental
Our fleet car comprises of Executive and very reliable comfortable Japanese cars for travelling. Being a leading tour operator in Mauritius, we also provide 12 to 35 seater passenger van or minibus for family or group outings. All vehicles are air-conditioned. We provide car drivers having the knowledge of tourism so that they can guide you during the trips. Our dedicated, determined and committed team ensures that you receive the best and high quality services. All our provided drivers are tough, groomed, intelligent, trained and police verified. Our drivers are neatly well dressed in uniform and carry mobile phones for simple accessibility. They have a special quality of communicating in different languages like French and English so that customers could not feel or face any kind of problem during their journey.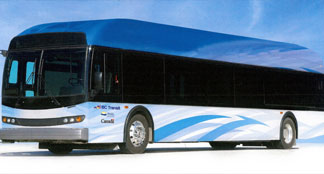 Wedding Services
We arrange banquet halls or convention centre for wedding purposes or for various events. Weddings are significant events in people's lives so we arrange a wedding planner, a professional who assists with the design, planning and management of a client's wedding. More wedding service include Procurement of customized decorations and different goods and materials for wedding events, Coordination of deliveries/services on the wedding day, Having a back-up plan in the event of a disaster, Managing the schedule following the checklist items often with software, preparation of budget, managing actual cost on the wedding day, designing and styling of the dress to be wore by family members, Attendee list preparation, etc

Mauritius is renowned for its palms tree, beautiful white sandy beaches, blue lagoons and plentiful coral reefs offering a choice of idyllic wedding locations.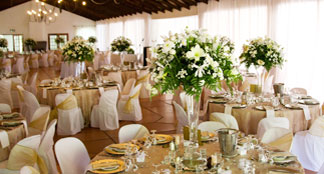 Big Group Excursion
Big group excursions are generally family reunions, wedding parties or some business department trips. Everyone wants these trips to be a memorable one as these are organized once in a year or very rarely. Hence to avoid any kind of failure or a tragedy, executive staff of Holiday Tropic accompany with such groups. We have the capacity to handle groups of nearly any size providing them with lunch and drinks during their travel. We also have link-ups with the different sports activities organization near river or waterfall to give our customers ample time to enjoy to fullest.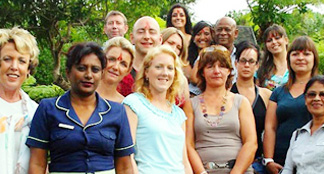 Villa and Hotel Accommodation
Each visitor wants to experience the beauty and culture of the Mauritius with Villa and Hotels. We also arrange accommodation in various resorts which are framed by lush tropical foliage and expansive views of the Indian Ocean. Whether looking for romance or a family adventure, our properties offer unique atmospheres suited to your needs of stay during holidays. Escape to Villa Hotels, with pristine beaches of Mauritius, exhilarating water sports, and gourmet dining create breathtaking settings for romantic escapes or family vacations. For those traveling with children, delight their sense of wonder with a dolphin safari, or sign up for an introductory-level diving or snorkeling excursion. You choose the mood, and we'll create the environment for the ultimate holiday in Mauritius.